Description
Breast Enlargement Machine Electric Infrared Heating Massage Enhancer Firming Tightening Chest Stimulator Women Skin Care Tools
Item 1:
Breast Enlargement Machine Electric Infrared Heating Massage enhancer firming tightening Chest Stimulator Women Skin Care Tools
The breast treasure is a bra-shaped massager that "wears" for 30 minutes each time. Under the dual effects of physical massage and far-infrared heating, it effectively enhances the elasticity of the chest pedicle tissue, stimulates the growth and enlargement of breast fat cells, and accelerates Breast blood circulation, while preventing the sagging of the chest, relaxation, lifting, tightening the chest.
1. Scientific ergonomic design, in line with the physiological curve of the chest, suitable for adult physique.
2. Apply physical massage to the principle of exercise and dredge, stimulate the breast, regulate the body's secretion and produce chest muscles, and then stimulate the growth and enlargement of fat cells in the breast, so that the flat and small breasts are full, and the sagging breasts become Straight and strong.
3. Far-infrared heating, activate breast cell tissue vitality, increase the production of estrogen in the body, accelerate breast blood circulation, prevent breast disease, and have an auxiliary effect on breast diseases.
4. Does not contain any hormones, without any side effects.
1. Let women's flat breasts, micro-milk, and stunted breasts rise and fill up, and care for the breasts to keep the breasts long-lasting and full.
2. Rejuvenate the breasts after childbirth, weight loss, sagging, and shrinking, and stand upright.
3. Prevention of menstrual syndrome such as dysmenorrhea.
4. Effectively improve the chest microcirculation, dredge the meridians, and enhance immunity.
Item Type:Massage & Relaxation
Outer Material: PU Leather
Size:S/ L
Color:Purple
Package size:approx 34.5*19*8.5CM
Plug Type:US Plug / EU Plug
Small – for A-B cups.
Large -for C-D cups
Features:
– Ideal for enlarging and beautifying breast
– Scientific ergonomic design, suitable for any kind of body
– Physical support to fix breast in a certain place
– Four high-frequency motors, three vibration frequency and simulated massage to regulate channels
– Infrared ray heating, can strengthen cell vitality, increase the female hormone and prevent breast diseases
Tips:
Use this product at the same time, eat more foods rich in vitamin E, B class helps to stimulate breast development. Therefore, we should eat vegetables, cauliflower, sunflower seed oil, sesame oil, and other rich in vitamin E food,and rich in vitamin B2, animal offal, eggs, milk and soy products, rich in vitamin B6, fish, beans, lean meat and so on.
Package Content:
1 x Breast Massager,
1 x Remote Control,
1 x Strap
1 x Manual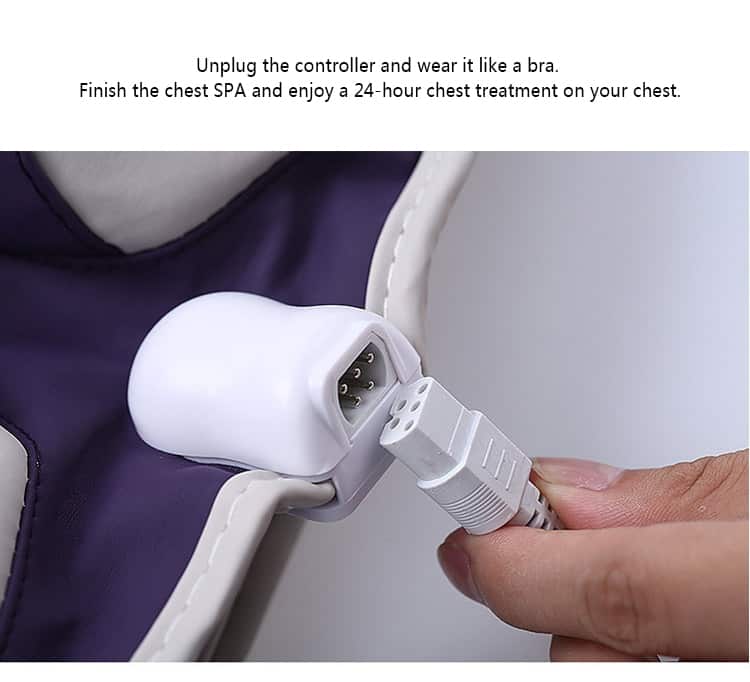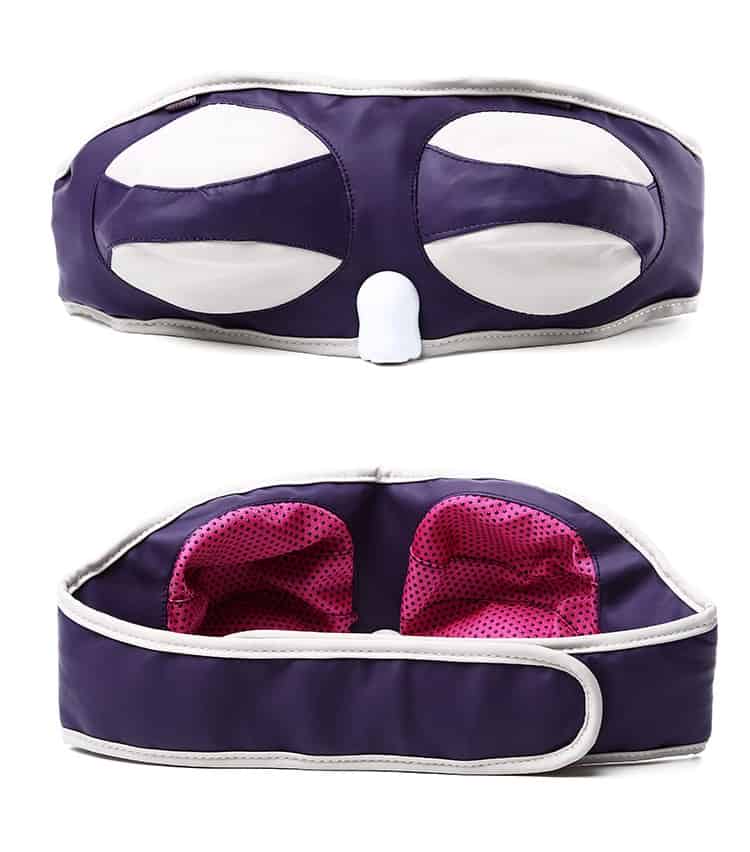 Breast Massage Chest Stimulus Device Electric Infrared Electronic Breasts Enlargement Health Care Massage For Women
Item 2:
New arrival AFY powerful chinese breast enhancement must up breast enlargement cream 100g lifting firming tightening for breast
dianxiaobao_1
dianxiaobao_-Specification: 100 g.
-Shelf Life: 3 years.
Suit a crowd:
1, chest, congenital dysplasia of female
2, chest dysplasia of female the day after tomorrow
3, malnutrition in breast of women
4, endocrine disorders cause breast dysplasia of female
5, the corset wearing properly breast dysplasia of female
6, chest big and relaxation of the women.
Usage:
1.take a little cream (the amount can be adjusted number), rub
your hands to warm feeling.
2 in the fingers of both hands, trapping the entire breast tissue surrounding each stay
three seconds.
3 hands open, pressed down by cleavage parallel respectively, until the breast
periphery.
4.-eight between the breasts do massage, each action is repeated 20 times.
Warming:
When using this product:avoid contact with eyes,if eye contact occurs,immediately flush with water
Stop use and ask a doctor if:excessive skin imitation develops or condition worsens
Keep out of reach of children:if swallowed ,get medical help or contact a poison control center right away.
3 bottles of a course of treatment, no hormones, no side effects!
a woman who can't grasp a hand
SEXY GIRL
How far is your distance from sex?
Do you have the following problems?
Flat
Drooping
External expansion relaxation
shriveled
Asymmetry
Are you still worried about how to get beautiful milk?
Food is milky and slow
Exercise beautiful breasts tired
Food supplement is not reliable
Oral beauty
Prosthetic beauty
Change a little bit every day
Full and full
Powdery and delicate
Lifting and tightening
Gathering together
Supply Shutong
Filling and nourishing
Tight and full
3 major stages
Feng Yun Shuangfeng mood show
MAKE CHEST FULL OF FRESH
SEE THE PROUD BIMODAL
TRUE TOUCH GET ROUND TO PLAY
Suitable for skin type: Any skin type
Filled and nourished, supplemented with breast nutrition, so that the breasts are full and elastic,so that the chest is full, firm and showing a proud curve.
After cleansing in the morning and evening, apply a proper amount of product evenly on the chest. Combine with massage techniques, massage in circular motion until the product is absorbed. Massage the massage slightly. The massage time and frequency of use can be increased appropriately.
use every day ,morning and evening
Apply a hot towel to the breast for 1-2 minutes.
Beautiful cream opens, evenly spreads
Massage to raise the chest (hands alternate, about 10 times)
Hands alternately unilaterally lift the chest from the underarm to the nipple (about 10 times)
Hands alternately double up to raise the chest (about 10 times)
Alternate massage with both hands and thumb (10 times or so)
Massage the entire chest alternately with both hands (about 10 times)
Both hands raise the chest inward at the same time (about 10 times)