Description
Finger Bluetooth APP Pulse Oximeter Medical Household Digital Oxygen Saturation Meter Portable Mini Finger SPO2 PR Oximetro CE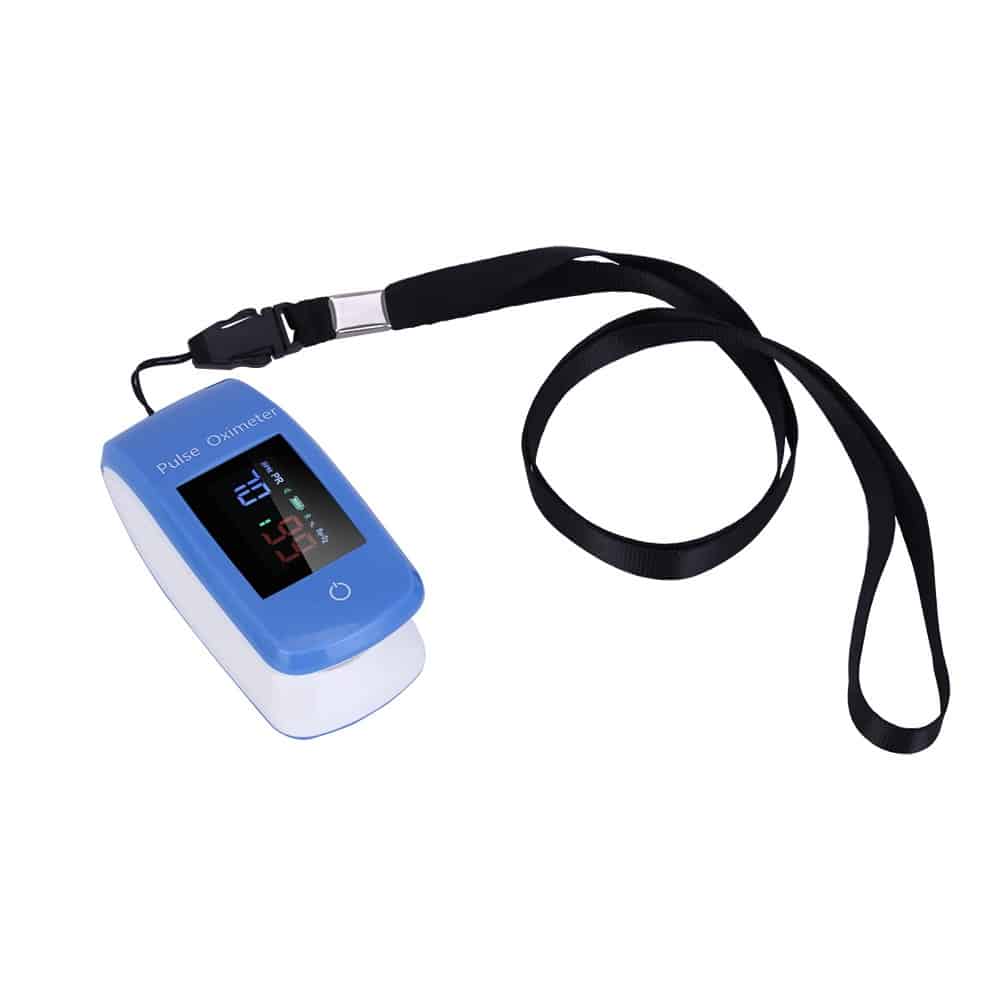 Friendly Reminder for You:
1. State of bluetooth function on this oximeter is set under a default open state. When you open the oximeter, it means its bluetooth function is on too. If yours is off, please kindly contact us. We teach you to open it. (Press the button and keep pressing for 3 sedonds, then everything will be fine).
2. Button on this oximeter is a 3D screen touch button. When the screen turns black, please press your finger on the button for 3 seconds. 3 seconds later, screen will on again.
3. There is a plastic protection film (which looks not flat, clear or even wrinkled) on the screen when you received your parcel. It do not means the screen is wrinkled. Please don't worry. Just tear it off. A perfect screen will appear.
Item Type:Bluetooth Finger Pulse Oximeter
Application:Finger
Model Number: BM1000
Commodity Quality Certification:FDA,CE
Material:ABS
SpO2 ranger:35-100%
PR ranger:25-250bpm
Color:Blue
Support:IOS & Android
Battery:2*AAA 1.5v(not included)
Auto shut-off:8S
Display direction:2
High quality:The oximeter is crafted from high quality, lightweight materials, making it durable and portable.
Easy to read:The monitor is newly designed with a brighter LED screen to clearly display results. The user can easily read their own results or help someone read theirs.
Comfortable:The self-adjusting spring design ensures to fit into any finger size without tension, while the finger clip is cushioned with rubber padding for added comfort.
Bluetooth connection:Convenient and fast Bluetooth connection for IOS and Android system,Data can record by software and export via bluetooth, email, Skype ect. Take care of your health
Free APP:"OxyCare" App can free download at google play and App Store.
Package Contents:
1 x Finger Pulse Oximeter
1 x User's Manual
1 x Lanyard
1 x Bluetooth connection manual
batteries are not included in the package.