Description
2 In 1 Massager Waist Body Pulse Remote Control Relieve Muscle Pain
Waist Pulse Intelligent Massager
Warm compress
Relieve pain
Relax muscles
Work quickly
Export quality
Find a waist massager that suits you
Make yourself back to the comfort zone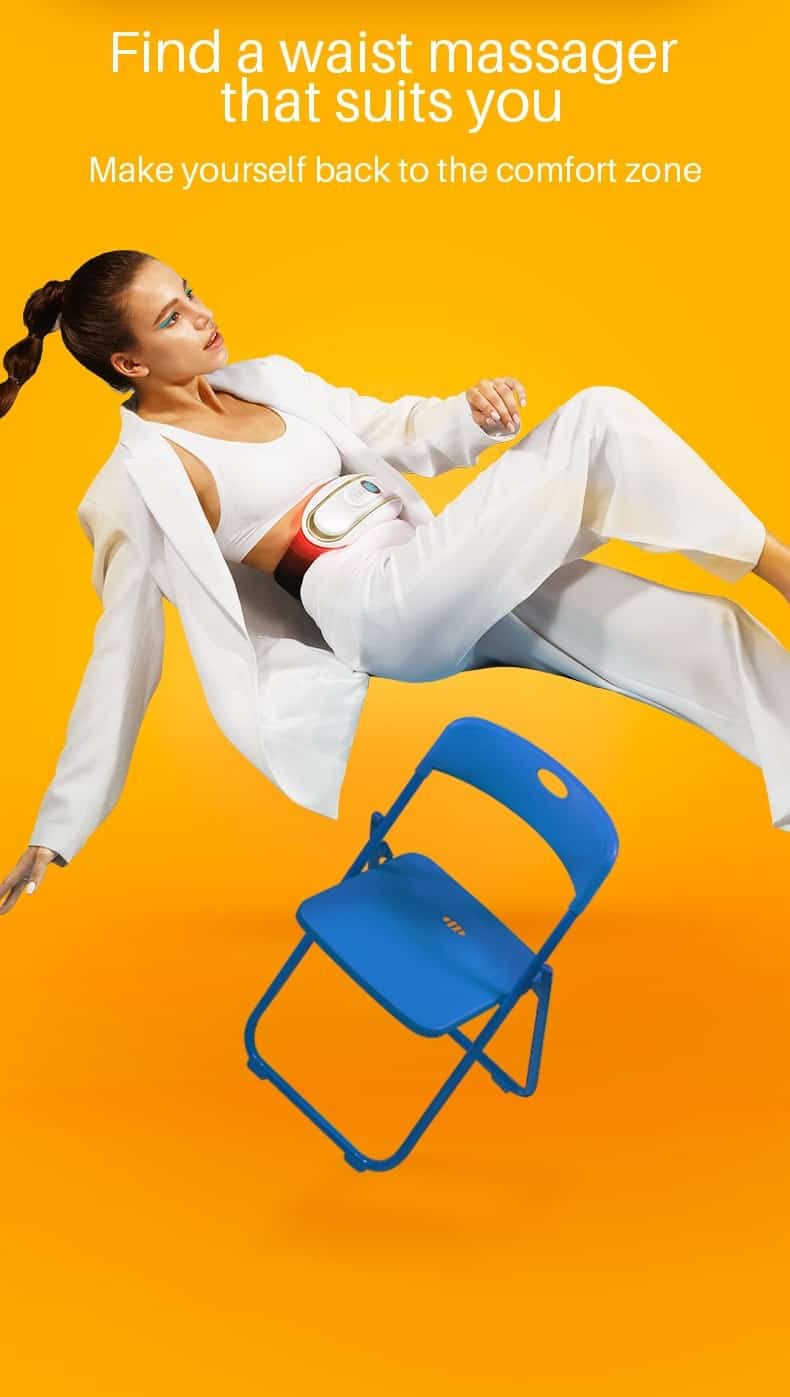 Waist Smart Massager
15 minutes is enough
You can also enjoy comfort in a fraction of time
Relieve pressure before replenishing
Rest at noon like this, the power is easily relaxed max
Have a massage before going to bed
Tired again during the day, the moment on the enjoy dissipated
A unique waist spa
Let the body and soul be on the road at the same time
TENS therapy originated in ancient Rome
Specialize in back pain, low back pain and fatigue
(Massage, Shiatsu, Kneading, Tapping)
TENS technology
The specific pulse current is input into the human body, causing muscle contraction and relaxation to achieve the purpose of relaxation and pain relief, it is widely used.
38-48℃ three level warm heating
Thermal energy penetrates into the texture relax stiff waist muscles
Ergonomic design 0 distance fit
Smooth linear design, plus the suspension electrode will automatically adjust the fit according to your waist and abdomen curve
Adjustable Straps
Length: 113 cm
Suitable for all waists
Easy to Use
6 massage modes
16 levels of pulse intensity
5-30 minutes free timing
Intelligent 15 minutes timing ensure you massage enough
Fully rechargeable can be used 4 days.
Fully charged in 2-3 hours
30 minutes a day, it will last for 4 days.
Product Parameter
Product weight: 700g
Packing size: 26.5 * 13 * 7.5 cm
Pulse frequency: 1-1000Hz
Pulse width: 30-150us
Output power: 5W
Pulse width: DC 5 V / 1 A
Application: Massager, Instruction, USB line, lithium battery